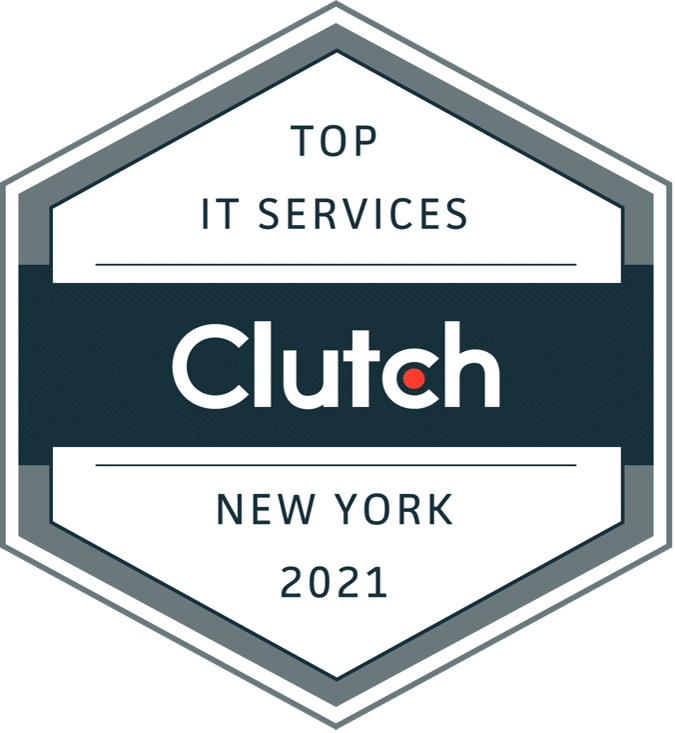 Today, the Complete Network team is very proud to announce that we have been recently named as a top IT services company in New York by Clutch. This is a wonderful moment and we are very happy to share it with you.
Every year, Clutch releases a prestigious list that contains the top B2B companies on their platform and they categorize them by industry and state. Needless to say, our team was able to secure a spot on this list!
Clenching the #1 spot on the list is surely something that we wouldn't have done without the help of our amazing team. We would also like to extend our grateful appreciation to our clients!
This may sound cliche, but this award wouldn't be possible without you. Your support has been vital to our success.
Here is our CEO Jeremy Wanamaker to officially receive this award:
"We are honored to be recognized as an industry leader by Clutch. We know Clutch is a trusted platform for buyers. It's great to see our hard work and dedication to customer service paying off."
Lastly, we would like to thank Clutch and their team for this award. If you haven't heard of them before, they are an established B2B reviews platform that helps firms across the globe connect with the solution providers that they need in order to improve effectiveness and increase productivity.
Want to learn more about the IT industry? Visit our case studies page and learn more about IT and how it can help your business.
Do you need a capable IT company for your business? Look no further, the Complete Network team is here to help.
Request a quote today and let's start working together.