If you're a business owner or manager, you know that managing all of the day-to-day operations can be tough. But what happens when you need help with your IT infrastructure? That's where a managed service provider (MSP) comes in.
By 2030, the Global Managed Services Market Size is expected to reach USD 680.08 Billion, with no signs of slowing down as businesses become increasingly dependent on MSPs to mitigate cybercrime.
So how do you know which MSP is right for your business? Here's a checklist for how to choose a managed IT provider.
How To Choose a Managed IT Provider
According to Statista, in 2021, small businesses were expected to spend approximately USD 645 billion on IT services, indicating the importance of IT services for effective management.
This emphasizes the importance of doing your research and finding the MSP that best suits your business' needs.
Let's break down the process of how your evaluation process will look.
How To Prepare Your Managed IT Services Checklist
1. Define Your Business Goals
It is essential to know your business's goals before deciding on an MSP.
Taking the time to define your IT needs and the areas where managed IT services are beneficial not only for selecting the right managed service partner but also for ensuring you are getting the most out of managed IT services.
Want Help Mapping Out Your IT Goals?
Schedule a free consultation with us today!
Contact Us
2. Research Different Managed Service Providers
By following a managed IT services questionnaire in accordance to your defined goals, you can make sure that your decision is based on reliable facts.
Read Google reviews, reference case studies and customer testimonials, inquire with your network, and try to find an MSP that has been around for a while and has a solid reputation.
3. Schedule a Consultation
Scheduling a consultation call is an ideal way to ascertain if a provider can meet your particular needs. Gather your managed services qualifying questions ahead of time so that you have an organized approach during the call.
Focus on pricing, services, support, and contracts in terms of what managed services questions to ask. After doing so, you'll be able to move forward with confidence in knowing that partnering with them is a good fit for your organization's technical needs.
Managed Services Questions To Ask
Create a managed IT services questionnaire to help you make the best decision for your business. Make sure to review managed IT services checklists and familiarize yourself with managed services questions to ask and managed services qualifying questions.
Here are some managed services questions to add to your managed IT services questionnaire:
1. Services
Choosing an MSP can seem intimidating, but it doesn't have to be! A great place to start is to take a look at the services they offer. An IT provider should offer options that are tailored to you and your business.
What managed IT services do they offer?
Do the services outlined fit your specific IT needs?
What cyber security measures will be used to protect my network?
What back-up and disaster recovery plans do they employ?
What cloud services and data management do they support?
What is the typical turnaround time for some of the projects you're looking to tackle?
What value can I expect to receive from these managed services?
2. Pricing
It's important to consider the cost associated with each provider's services before committing to an MSP. To determine a realistic budget, book a free consultation call with a managed IT consultant.
How much do their services cost?
What do their break fix pricing models look like?
Do they offer flexible and customizable packages?
See these resources to continue your research on managed services and pricing:
3. Support
Depending on the scope of your project or specific needs, most providers will also have teams of dedicated customer support personnel that are available to provide assistance as needed.  Make sure you look into what type and level of service their prospective provider offers before making your decision.
Most reputable managed IT providers will also have customer feedback available online so you can evaluate their performance in advance.
What sorts of customer support and management do they offer?
Do they offer 24/7 around the clock support?
What is their IT help desk response time?
Are remote and onsite support available?
What is their customer satisfaction (CSAT) score?
4. Contract
When you're choosing a managed IT provider, it's important to carefully consider what's outlined in your contract.
Discuss any unclear points with the vendor before signing anything so you know exactly what you're getting yourself into. A bit of due diligence now can save headaches further down the line!
What are the terms and conditions of your agreement?
Do they include service level agreements (SLA) in their contracts?
What services, results, and benefits are guaranteed?
What do their existing clients say about them in reviews?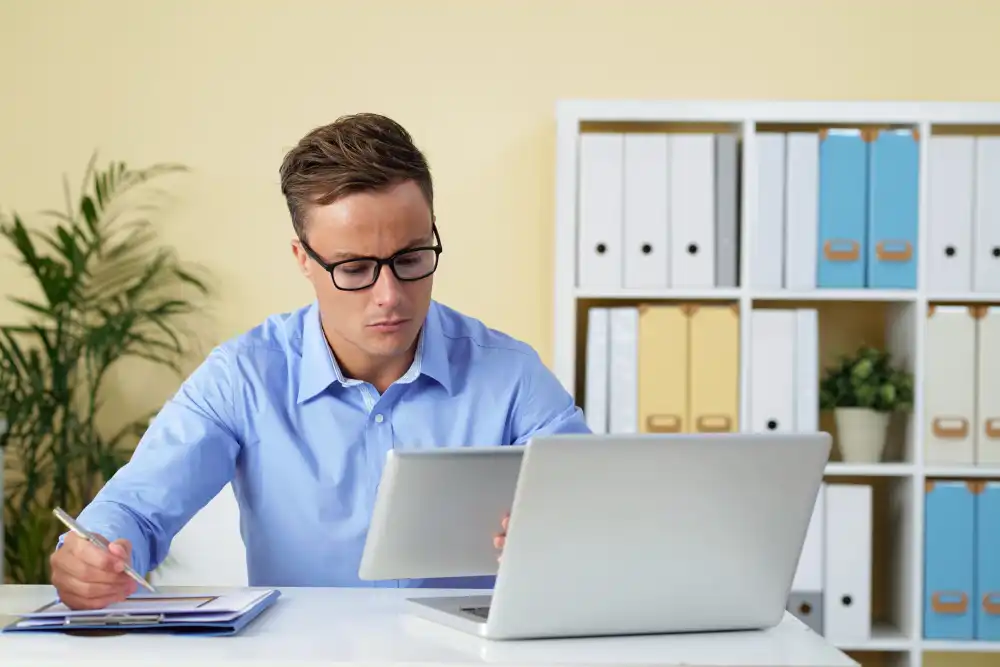 Bottom Line: Choosing The Right MSP For You
If you're looking for an MSP that can meet the needs of your small business, Complete Network is your answer.
With us as your partner, you'll have access to 24/7 remote support helpdesk services, great customer service and teams with Virtual Chief Information Officers (vCIO), an advanced security suite equipped with endpoint protection, and more.
Serving as your IT security, support, consulting, procurement, business continuity, and network solution all in one, we relieve the burden of your in-house IT staff to provide you with cost-effective solutions without sacrificing high quality service.
Book a free consultation today to learn why Complete Network's MSP offerings stand superior to the rest in propelling your business.
Featured Image Credit: Pexels