Software updates are exciting. I keep telling my friends this, and when they get behind on their updates, I'm all, "Hey, you're missing out on good stuff!" This is part of the reason why I'm sometimes the guy who downloads beta versions of software. The bugs are annoying, but hey, the features are better. This approach recently backfired on me with macOS and iOS 12. Unexpectedly, I think the resulting disaster made me a better computer user.
It's honestly a really stupid story. (Emphasis on "stupid" and also emphasis on me being the stupid one.) After seeing several coworkers running the beta version of macOS Mojave and looking super cool with the new dark mode, I decided I had to have it. And while I was at it, why not join the public beta for iOS 12 and see what that was all about? Because you should always pivot from dependable software to unpredictable adventures when your daily life depends on it. Definitely do it with the laptop and phone you use every day!
Again, I did a dumb thing, but I learned a lesson from it. Within 24 hours of downloading macOS Mojave and iOS 12 onto my primary laptop and phone, my world was turned upside down. I didn't receive notifications properly on my phone any more, and I couldn't send text messages. My laptop wouldn't connect to wifi on a regular basis. Battery life was a gut-punching tragedy. And it was my fault. It was also a little bit Apple's fault, says my vindictive side. For the sake of learning lessons, though, let's look at all this mess from a historical perspective and see if we can make sense of anything.
This isn't the first time
Downloading beta versions of integral operating systems is not a new thing for me. A few years ago, I did my first Gizmodo review: an anguished tome about iOS 7. It was a silly thing to review, since most people would eventually upgrade their iPhone software out of necessity, but I think my editor was trying to ease me into the waters of Gizmodo reviews as gently as possible. "Download the developer beta," he told me, "and check out the new features." It felt thrilling at the time.
I quickly realized why anyone who knows anything about software discourages non-developers from using betas on a regular basis. At the very least, wise computer users will tell you that you should never download beta versions of operating systems on your primary computer or smartphone. The software is called beta for a reason! Beta versions are unfinished, full of bugs, and guaranteed to be unpredictable. If you're really curious about how the new iOS works, install it on your old phone and save yourself some heartache.
When I did the iOS 7 review, I only had one iPhone. I was also somehow dumber than I am today, so I signed up for a developer account, nuked my trusty iOS 6, and dove headfirst in the glorious, new, flat design. I'd go out to bars, hoping someone would see how different my iPhone looked and ask me how I did it. (No one ever did.) During work hours, I would miss emails, tear through my battery by 10am, and struggle to stay sane. The review turned out fine, I think, and I swore never to do it again. Until iOS 8 came out, and I did it again. That time, though, I had an old phone and followed the advice of the sage developers. I followed that pattern for the next several versions. Then, this year happened.
Thanks to a clumsy friend, my backup phone got destroyed a few months ago, so I've been depending solely on my iPhone X. My backup computer also bit the dust, so my primary machine is a work laptop. Given what I've just said about only loading beta operating systems onto backup phones and computers, you'd think that I would skip this year's public beta. I did not. A week ago, I downloaded both of them at once and felt proud of myself for being bold. That feeling lasted less than a day.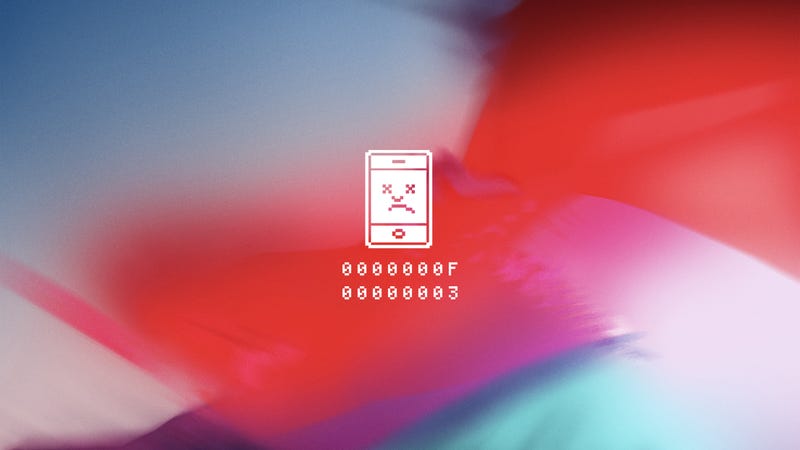 This isn't the worst time, either
It turns out iOS 12 isn't much different than iOS 11. We knew this would be the case a while back when reports suggested that the next version of Apple's mobile software would focus on stability and clean up the buggy mess that was its previous version. Similarly, macOS Mojave is a gentle upgrade at best. Aside from the new dark mode, many of the improvements can only be spotted when you're looking for them. They're great—I really like the quick editing options macOS Mojave lets you do in Finder—but there's nothing I couldn't live without. Like I said before, the primary motivating factor for my joining the public beta program was to get the dark mode. It is, as I'd hoped, dark and, as a result, deeply badass.
The bugs in these early version of macOS Mojave and iOS 12 are not badass. They're awful. As I write this post, I'm using my iPhone as a hotspot because my Mojave-powered laptop will only connect to wifi sometimes, and I'm about to lose my mind, because my company's security software clearly hasn't been updated for macOS Mojave and is freaking out as a result. Meanwhile, my iPhone is about to die, even though it was fully charged about 90 minutes ago. I still can't receive most text messages, and my contact list seems to nuke itself at will, so even if I do get one, I usually have no idea who sent it. These kinds of bugs reminded me of my earlier forays into beta versions of Apple's operating systems, although the problems weren't as catastrophic as some I've encountered in the past.
I could honestly deal with a lot of these annoyances, if Apple offered an exceptionally better experience in this new software. While I do believe the new versions of macOS and iOS are better than their predecessors, there's nothing mind-blowing, at least not in the way that iOS 7 and its slick design was mind-blowing so many years ago. Sure, macOS Mojave has dark mode, but half of my other software doesn't yet support it. Meanwhile, iOS 12 promises some cool innovations with Siri Shortcuts and ARKit 2, but those platforms need third party apps to make the features shine. Those apps won't be available until the official release. It seems like Memoji is the splashiest new thing available in the iOS 12 public beta, so far. Which is gross.
The really tricky thing about using with early beta software—especially an operating system—is that some bugs rear their ugly heads at the weirdest times. Some of them, like that messaging one I mentioned above, are fixable. (It's an iMessage bug, and all you have to do is completely sign out of iCloud on your iOS device and sign back in.) The wifi issue also isn't the end of the world. (It has to do with public wifi networks, and there's a specific webpage you can visit in Safari to skirt around the problem.) The trouble with my company-specific software, unfortunately, won't go away. This headache mainly amounts to getting a lot of random pop-ups throughout the day which is annoying at best. At worst, my computer is slightly less secure than it was when I was running the official release of macOS High Sierra.
So after a week of suffering, I decided to turn back. The new-ish public beta programs come with a sort of handy rip cord that lets you unenroll in the public beta. If you don't like the glitchy software, you can delete your public beta profile, put your device in recovery mode, and restore your device from the backup you were supposed to make before installing the public beta. Apple even built a handy little website to walk you through the process. Problem is, the macOS backup only works if you use Time Machine. I back everything up with Google Drive, so that was useless. But since macOS Mojave isn't all that buggy, I decided to live with it.
Getting out of iOS 12 was harder than I thought. Luckily, I did back up my iPhone through iTunes. So I erased it and went for the full restore, excited to get back to my crappy old iOS 11 experience. Unfortunately, the macOS Mojave beta version of iTunes wouldn't recognize my phone, so I couldn't restore it that way. Thanks to a slew of adaptors and some deep digging in the mobile backup folder in Finder, I got the backup file and restored it from a different computer. Well, first I just simply wiped and restored the device without putting it in recovery mode first. This simply restored the iPhone from the backup but did not get rid of iOS 12. To do that, you have to put your device in recovery mode before you restore from the backup. It took—I'm not exaggerating—an entire day to accomplish this.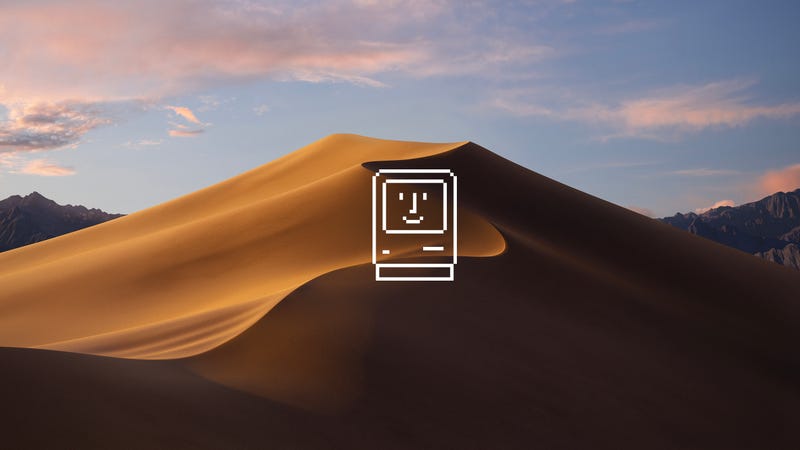 There won't be a next time
After many wasted hours tinkering with this unfinished software, I'm done. My iPhone is basically back to normal, minus a few days of lost data. My MacBook Pro is a bit of a flickering mess, but I'll deal with it. (At least it didn't turn blue, like my coworker's did.) Me, I'm a bit embarrassed. All of the inconveniences that come with using beta software for my daily life were completely avoidable, and I knew it. Apple is also very careful to express you should be prepared for bugs, and you should absolutely back everything up before you start.
This got me thinking hard about how I used computers these days. I'm frankly a little overconfident sometimes. While I take pride in fixing problems myself and even doing basic hardware repairs, I'm not a developer. I honestly don't have any business spotting bugs for Apple, especially when I'm just using my iPhone and my MacBook to keep in touch with friends and do my job. And also, I suck at following instructions. I didn't backup my MacBook when Apple told me to, and that was almost as stupid as thinking I needed dark mode immediately.
So I'm stuck. I'm stuck with this beta version of macOS until the fall when the official release will drop. I'm stuck with the bugs, and I'm stuck with the frustration. If there's a silver lining to any of this, it's the simple fact that I will not make this mistake again. I'll stop thinking I'm some kind of super user and that I'm capable of using half-finished software for the fun of it. I'll even be better about backing up my devices in the ways that Apple wants me to, in case I ever do need to restore them. I might even be a better computer user one day. Doubt I'll ever recover from being a dumbass, though.