IT procurement has become a strategic imperative for companies that wish to remain competitive in today's ever-evolving business landscape. From cloud computing and artificial intelligence to cybersecurity and beyond, the technology products and services that organizations need are more diverse and complex than ever before.
Unfortunately, this means that many organizations struggle to navigate the maze of vendors, contracts, and regulations involved in IT procurement, resulting in budget overruns, costly delays, and undesirable outcomes.
"Every dollar spent wisely on IT procurement is an investment in our future, unlocking the potential for breakthrough technologies, enhanced productivity, and seamless operations," says Jeremy Wanamaker from Complete Network.
In this article, we discuss five best practices in IT procurement that will help organizations streamline the purchasing process, reduce costs, and achieve their business objectives with less uncertainty.
What is IT Procurement?
In a recent survey conducted by procurement software Zip, 79% of respondents said they face difficulties in procuring new tech products and services, while 32% believed the procurement process is broken.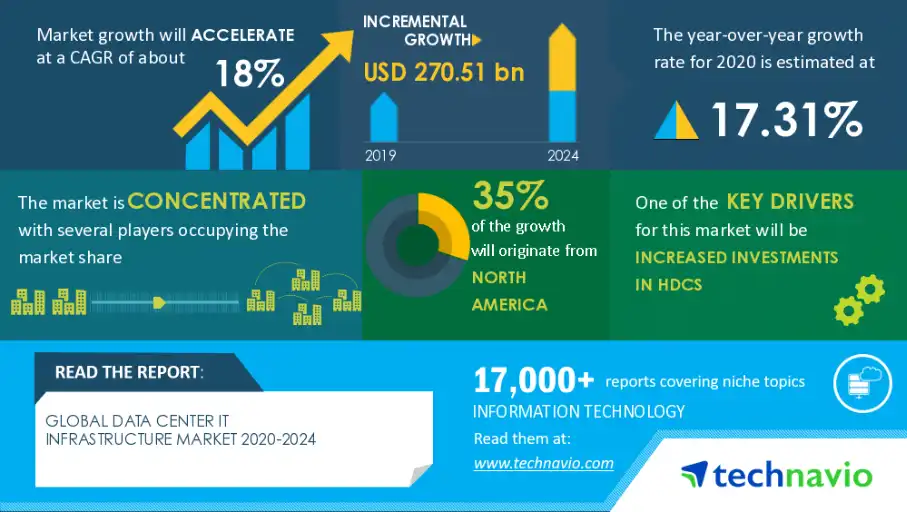 Image Credit: Business Wire
IT procurement is the process of identifying, evaluating, selecting, and acquiring technology products and services that meet your organization's needs and goals. The procurement process includes everything from defining requirements and creating RFPs (Requests for Proposals) to negotiating contracts and managing vendor relationships.
There are many complexities of IT procurement, largely stemming from the rapidly shifting nature of technology and the vast array of products and services available to the market. Here are some well-known challenges and pitfalls of IT procurement:
Inadequate Needs Analysis: Failure to conduct a thorough needs analysis can lead to investments in technology that do not fully meet your goals and deliver the desired outcomes.
Unclear Procurement Policies: Unclear or inadequate procurement policies can lead to confusion, delays, and inefficiencies.
Poor Vendor Management: Inadequate vendor management can lead to poor performance, lack of accountability, and ultimately, negative impacts on your organization's bottom line.
Complex Vendor Landscape: The sheer number of technology vendors and products available can make it challenging to find the right solution for your company's needs.
Get IT Procurement Services Near You!
The Importance of Following Best Practices in IT Procurement
As your organization considers investing or reinvesting in IT infrastructure, it's crucial to approach the process strategically, embracing all the best practices in IT procurement so that your investment provides the right return on investment.
Without a well-defined and standardized procurement process in place, you'll inevitably encounter the challenges we mentioned above.
Therefore, the importance of adopting best practices can be summed up as a way for organizations to take full advantage of emerging technologies and trends, optimize technology investments, and achieve success in today's fast-paced business environment.
The Five IT Procurement Best Practices You Need to Know
The goal of IT procurement is to strike the right balance between spend management and meeting the core business priorities of your organization. Here, we highlight five best practices that we've learned throughout the years that will help you achieve this goal.
Best Practice #1 – Start by Understanding Your Core Needs and Goals
IT procurement best practices begin with a thorough understanding of your core business requirements. These requirements serve as the foundation for all subsequent steps in the process and help you neatly align your procurement strategy with the organization's underlying objectives.
In addition to needs and goals, creating this list of business requirements also involves identifying specific factors, such as budget constraints, timelines, and regulatory or compliance prerequisites. Ideally, the process should include input from stakeholders representing different departments and levels of the organization, as well as potential suppliers and vendors.
Once a thorough analysis of your business requirements is complete, you'll have a clear understanding of the products and services that you need to achieve your vision.
Best Practice #2 – Create a Procurement Management Plan
Once you have your business requirements in order, you'll use this information to develop a procurement management plan. A procurement management plan is a comprehensive set of procedures that includes the steps necessary to complete the procurement cycle.
You'll rely on your plan to provide a structured framework for everything from the sourcing process to contract management.

Is Your IT Infrastructure Failing to Meet Your Needs?

Apply IT Procurement Best Practices & Leverage Cost-Savings with Complete Network
Contact Us Now
By following a defined procurement management plan, decision makers can ensure that all procurement activities are executed in accordance with predefined policies, procedures, and standards, as well as help you identify and manage risk.
Here's what a good management plan built with IT procurement process best practices assists in achieving:
Set clear guidelines for potential vendor selection and supplier management
Ensure IT procurement is timely, cost-effective, and transparent
Reduce the risk of fraud, waste, and abuse
Build trust and closer relationships with vendors and stakeholders
Identify and manage procurement risks with the help of knowledgeable procurement teams
Reduce the likelihood of delays, cost overruns, or other issues
Best Practice #3 – Don't Limit Your Organization to OEMs
IT procurement best practice number three is to cast a broad net when searching for vendors. For example, value-added resellers (VARs) can offer numerous benefits to OEMs when it comes to procuring certain products and services. They also generally have more flexibility in their pricing structure and will offer deep discount incentives to customers who bundle multiple products and services together.
What's more, many VARs have access to global distribution centers, meaning shorter lead times compared to ordering directly from an OEM, which is especially beneficial in the event of urgent or time-sensitive situations.
Best Practice #4 – Cultivate Relationships with Multiple Vendors.
Your tech infrastructure is integral to the success of your business. However, if a primary vendor suddenly becomes unable to deliver as promised, it can be quite problematic to rush through purchase orders to procure technology from suppliers who aren't already vetted.
To avoid delays or complications in accessing business-critical IT, it's recommended to keep an up-to-date list of several preferred backup vendors should your primary vendor become unavailable.
Enough about IT procurement best practices – learn more about the benefits of infrastructure outsourcing and how to choose an IT procurement provider with these additional resources!
Best Practice #5 – Leverage Cloud-based Procurement Tools
If your organization is still relying heavily on manual procurement processes, it may be time to consider digital transformation to futureproof your procurement cycle.
Traditional IT procurement best practices can be tedious, slow, labor-intensive, and prone to error due to repetitive and time-consuming tasks, such as spreadsheet wrangling, paperwork, and phone back-and-forth. In contrast, cloud-based digital procurement software or outsourced procurement services help your team focus on other, more strategic tasks.
Partner With the Leading IT Procurement Specialists
As you well know, IT procurement is a vital duty of any modern organization, and the right procurement strategy is key in helping businesses reduce costs, mitigate risks, and achieve their goals.
The simplest way to manage IT procurement process best practices is to work with an external partner, such as Complete Network. We'll guide you through the procurement of any network technology, helping you get the best price with the least stress.
Contact our friendly team any time at [email protected] or 844 426 7844 to learn more.