The technology landscape is evolving by the minute. If businesses fail to adapt to the many changes, they could risk dealing with obsolete hardware, software and tools that would place them at a significant disadvantage.
Some businesses are ready to begin their digital transformation immediately, while others may be held back by budgetary limitations. It's at this point that the discussion of using managed services vs. professional services to reach technology goals becomes relevant.
Managed and professional services can help provide you with helpful assistance with day-to-day IT tasks while overcoming specific challenges along the way. However, it's important to understand that there are various differences between the two.
If you are considering outsourcing your IT management, choosing the service your business requires is an important decision. In this article, we'll examine the differences between managed services vs. professional services to help you determine the best option for your needs.
Make the Right Decision About Managed Services vs. Professional Services

Choose the right IT services solution for your business with Complete Network.
Learn More
What are Managed IT Services?
Managed services offer the convenience of continuous technology management on a long-term basis, usually at a fixed monthly rate. When you work with a managed services provider (MSP), they focus on developing a long-term relationship with your business.
You'll also benefit from expert insight from a vCIO and IT consultants who perform in-depth assessments and hold regularly scheduled meetings with your team to discuss your objectives and any progress being made towards helping you reach them.
Relying on a managed services solution is a solid choice for businesses whose IT and infrastructure needs are constantly changing due to rapid expansion. Your dedicated team of IT experts will take the time to understand the nuances of your business to anticipate your needs.
The majority of managed IT services are completely scalable and can easily adapt to your requirements. Some businesses will hire an MSP for a single type of work, but may update their contract to cover additional IT management needs later on.
The demand for managed services is on the rise, with the global managed services market expected to be worth $680.08 billion by 2030. To reach that figure, the market is expected to grow at a Compound Annual Growth Rate (CAGR) of 13.8% between 2021 and 2030.
The rapid growth of the market proves that there are numerous benefits of utilizing managed services, which often cover, but are not limited to:
Managed data backup
Cybersecurity services
24/7 remote IT support
Network monitoring and administration
And more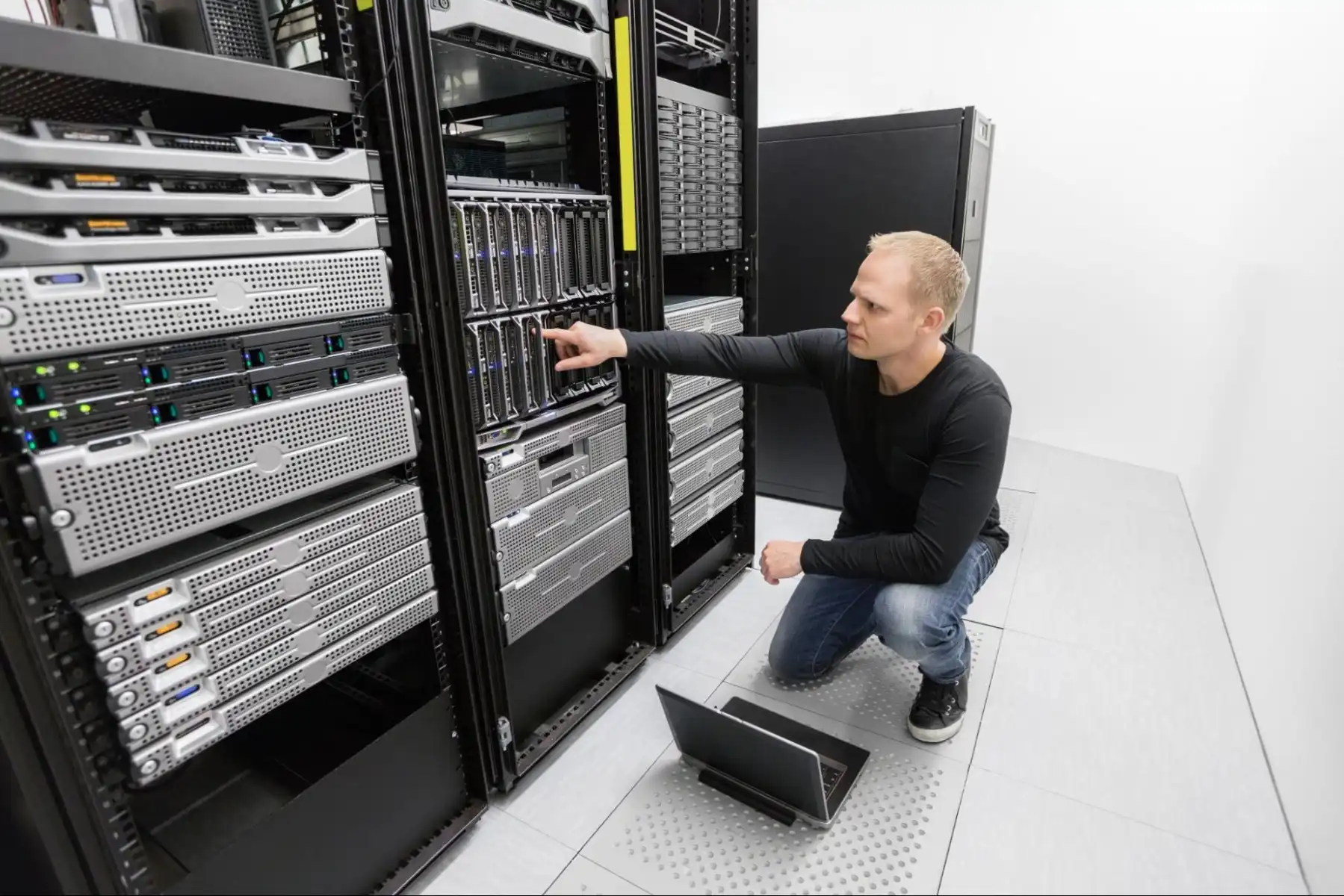 What are Professional Services?
Professional IT services are aimed towards companies who want to overcome specific challenges, but on a project-to-project basis. These services are always short-term and only cover the time frame and scope of work required for completing a project.
In some cases, project-based professional services agreements can be scaled up if your needs change or increase as the project progresses.
Using professional services will ensure your IT projects will be properly handled from conception to completion. However, unlike the ongoing support provided by managed services, they operate on a one-time basis only.
As a result, professional services are the best choice for businesses that already have adequate managed IT services in place, but require assistance with specific areas, including:
Project management
Planning and budgeting
Implementing key components
Detailed post-project assessments
Professional services not only give you access to seasoned project management experts, they can also work within your time constraints to ensure you complete your projects on time and on budget.
Companies generally rely on professional services for:
Digital transformation
Data and cloud migration
Business continuity planning
Upgrades to their IT infrastructure
Deployment of new hardware and software
Cybersecurity threat assessments and analyses
The Full Breakdown of Managed Services vs. Professional Services
When comparing managed and professional services, neither one is better than the other. However, it is important to understand that your specific requirements may align better with one of the options.
If you are considering either type of service for your business, the following table will help you understand the functions, pros, and cons of each.
Key Differentiators
Managed Services
Professional Services
Scope
Managed IT services generally cover multiple functions.
Professional services are project-based and only cover the timeline of the project.
Timeline
A managed services solution continuously covers your needs throughout the term of your contract.
Professional services offer short-term support that ends upon completion of the project.
Responsibilities
The managed services provider (MSP) performs all the work and handles the IT functions they are hired to do.
Professional service provider will manage your project, but you are responsible for infrastructure management.
Advantages

Unlimited access to IT experts
Overall cost reduction
Business-wide productivity improvements
May assist with filling skill gaps
Third-party insight into your business's operations
Accelerated technical issue and security incident response
Able to anticipate your future needs and recommend necessary upgrades

On-demand services may offer more versatility
Outsider insights into your project
Faster and more efficient project completions
Expert project management
More cost-effective for one-time needs
May fill skill gaps
Effective change management when project needs evolve

Potential Disadvantages

Contract may include more services than you actually require
Potential lack of physical presence for on-site assistance
Large skill gaps if you end your partnership or if the MSP shuts down

Constant one-time project expenses can become more costly than continuous support
May be unable to anticipate your future IT needs due to the limited time frame and scope of work
When the project ends, so does your support
Interested in learning more about managed and professional IT services? Check out these blogs:
Managed Services vs. Professional Services: Which is Best for Your Business?
There are various benefits to using managed IT services and professional services based on what your business requires.
For instance, you might work with a managed cybersecurity provider to improve your network monitoring and data protection while relying on professional services to assist you with a complex digital transformation or cloud migration project.
As a leading managed services provider, Complete Network offers both managed and professional IT services that provide you with the ongoing support and expert project management you need to propel your business forward.
Regardless of the option you choose, we are fully committed to helping you reach your objectives today for a better tomorrow. For more information about our services, contact us today to schedule a meeting with our team.