It's not a secret that IT downtime can cost businesses a fortune. Based on the research from Gartner, a substantial 56% of organizations will choose managed services as their strategy to retain their competitive edge, a striking divergence from the formerly predominant break-fix model.
"In the modern IT landscape, being reactive all but guarantees that a business will be the victim of cybercrime. A proactive approach to IT is table stakes for responsible businesses in the 21st century," says Jeremy Wanamaker, CEO of Complete Network.
Is your organization aligning itself with this massive shift or holding onto traditional practices like a seafarer clinging to an ill-fated vessel? Let's jointly steer through these complex waters.
The Main Pros and Cons of the Break-Fix IT Services Model
The break-fix IT services model has long been the traditional approach for businesses, especially smaller ones. Its principle is simple: when an IT problem arises, you engage the services of an IT professional to fix it.
This model is straightforward and has certain advantages, but it also carries significant drawbacks that may be detrimental to your business's operation and growth.
For instance, if problems take longer to diagnose or require root-cause fixes, the hourly charges can rack up quickly.
Need to Supplement Your Existing IT Team for Extra Help?
We do that too! So there's no need for your IT employees to get worried—we work with them.
Learn More
The Merits of the Break-Fix IT Services Model
Merit 1: The break-fix model is built on an on-demand basis, meaning you only pay for the service when you experience a problem that needs solving.
Merit 2: There are no upfront or ongoing fees, making it seem like a cost-effective solution at first glance.
Merit 3: For smaller businesses that may not have a lot of IT demands, this model can be a flexible way to address technical issues as they arise, without committing to an ongoing contract or a recurring expense.
The Drawbacks of the Break-Fix Model
However, the very nature of the break-fix model is where its primary disadvantage lies.
Drawback 1: It is inherently reactive, meaning that an issue has to occur, or something has to break before any action is taken to rectify it. This reactive approach can result in unscheduled downtime, which is often costly and disruptive.
Drawback 2: The lack of a preventive strategy also leaves the business vulnerable to recurring IT issues, potentially leading to an endless loop of problems and fixes.
Drawback 3: Moreover, because you pay per issue, costs can quickly skyrocket if problems become frequent.
The Primary Benefits and Disadvantages of the Managed IT Services Model
In the debate of break-fix vs managed services, a shift towards the latter is a strategic move that an increasing number of businesses are beginning to undertake.
The managed IT services model offers a comprehensive, proactive approach to IT management that can benefit your business in various ways.
The Advantages of Managed IT Services
Advantage 1: Managed IT services revolve around a proactive approach. This model involves a dedicated team that constantly oversees your IT infrastructure to identify potential issues and resolve them before they escalate into serious problems.
Advantage 2:It eliminates the need for businesses to respond to issues as they occur and allows them to prevent these problems from happening in the first place. Managed services offer more than just problem-solving; they provide ongoing support and maintenance, regular system updates, and necessary upgrades.
Advantage 3:This holistic approach ensures a more secure and efficient IT environment, which translates to better business performance.
Advantage 4: With predictable, fixed costs, budgeting for IT becomes simpler and more manageable.
The Shortcomings of Managed IT Services
Despite the many advantages of managed IT services, they are not without potential drawbacks.
Shortcoming 1: One of the main criticisms of this model is the cost. Managed services typically require an ongoing contract with a fixed monthly fee, which might be perceived as a significant expense, especially by smaller businesses.
Shortcoming 2: The efficiency of this model greatly depends on the provider's competence and reliability. A less proficient provider may not deliver the expected
Shortcoming 3: You may not require all of the services being offered, meaning you don't exploit the full potential of your managed services.
Get the hidden knowledge you need to make smart, incredibly informed decisions about your IT needs:
Directly Comparing Break-Fix vs Managed Services
Here's a quick and comprehensive breakdown of the main differences between managed IT services and the break-fix model, segmented for small, medium and large businesses:
Small Businesses
Medium-Sized Businesses
Large Businesses
Break-Fix IT Services Model

Lower upfront cost
Risk of high costs and lengthy downtime

– Unpredictable costs

– Potential for major disruption

– Inefficient for complex IT needs

– Prolonged downtime can impact operations

Managed IT Services Model
– Predictable costs

– Proactive approach aids growth

– Proactive support and regular maintenance

– Scales with business growth

– Comprehensive, proactive IT support

– Reduces downtime, focuses on core operations
To put things even more into perspective, of all the companies that use an IT partner, 59% have switched from the break-fix model to the managed services model in recent years.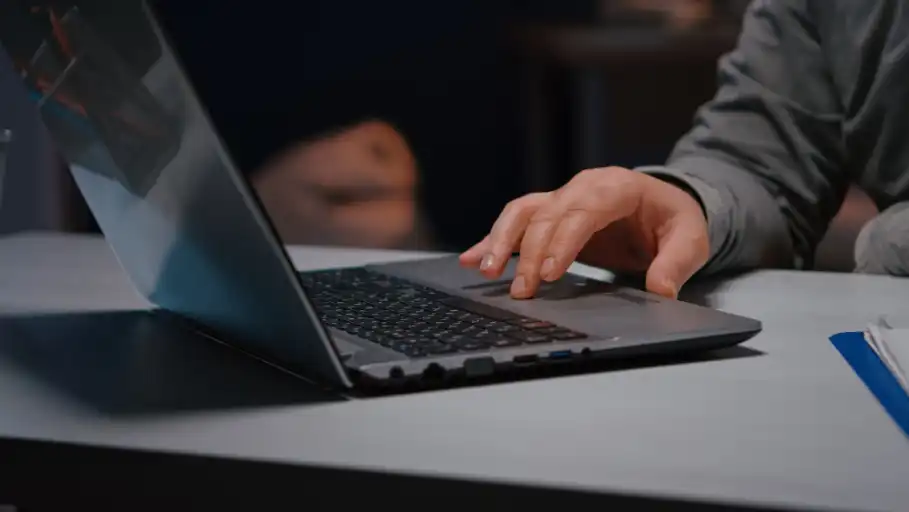 Narrowing Down Your Choice for an IT Partner by Considering Complete Network
To conclude, the decision isn't merely about choosing between break-fix and managed services, but selecting the right IT partner for your journey.
As you navigate the intricate digital terrain, consider a partnership with us at Complete Network. We provide excellent managed IT services tailored to your specific needs. With our proficient team at your service, your focus can remain on propelling your business towards undiscovered realms of growth and success.
Talk to us today and join us in this exciting voyage into the future of IT!
Dependable Managed IT Services Near You